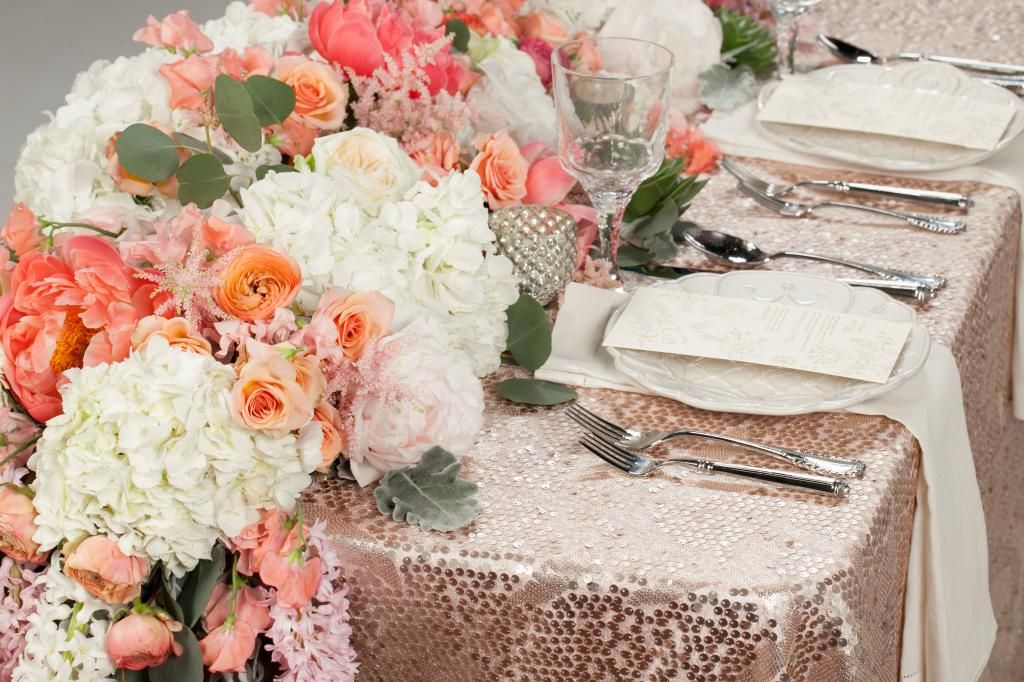 credit: Duron Studios
Welcome to our new Vendor Feature series! We'll be getting up close + personal with some of our absolute favorite local vendors to provide you with an awesome resource when you need to choose the people who will help make your wedding vision a reality. Without further ado, we're thrilled that Avant Gardenia, one of Chicago's most badass floral design companies, agreed to be our very first interview. We've been lucky to work with Jenna and her team many times, and it's always a thrill to see what they come up with.
READERS, AVANT GARDENIA. AVANT GARDENIA, READERS. NOW, TELL US ABOUT YOURSELF!
I am Jenna, owner and lead designer of Avant Gardenia. A little bit about me personally…. hmmmm… Well, I pride myself on being a very hard-working, ambitious person; I am always striving to excel in anything I set out to do. I live with my awesome man, Brian, and my 2 schnauzers who have the funniest personalities. I am fiercely independent, yet I love and enjoy my relationship. I am somewhat of an introvert; I require a lot of alone time. I seem to have a special gift for always picking out the most expensive item without even looking at the tag. If it was socially acceptable, I would happily conduct life in sweatpants. There is a 99.9% chance that I am hungry. I believe that grocery shopping is the most painful task on earth. When traveling on a plane, I always fall asleep before take-off and and am out for the entire flight- be jealous. I tend to have a bitchy resting-face; I'm easily totally misunderstood. I am the oldest of 4 children. I learned everything floral-related from my grandparents, 2 of my most favorite people. I am a sugar addict. I am a vacation-snob and a seat-snob at sporting events, and I will not apologize for either. :) I love and look forward to time with my girlfriends, which is few and far between with everyone's busy lives and kids. My favorite drink is champagne, and other than that I really don't drink much and never have. Decorating homes, mine or yours, excites me. I require a lot of sleep. Believe it or not given my career in floral design, I am clueless when it comes to landscaping.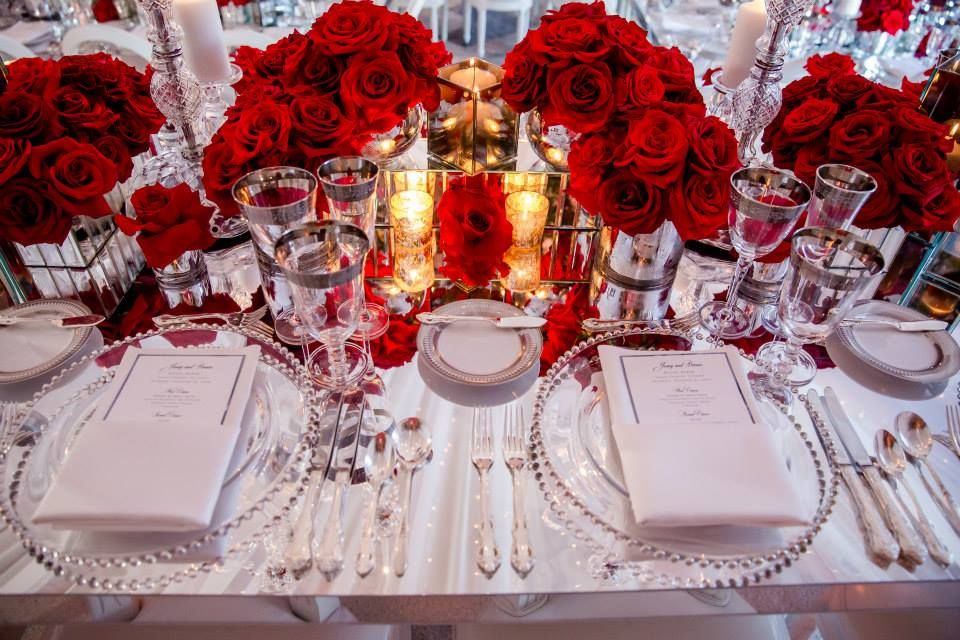 credit: Lilly Photography
TELL US ABOUT AVANT GARDENIA.
Avant Gardenia is a premiere, full-service, floral design company specializing in weddings and events only. Expect designers with impeccable taste and custom design with unmatched originality, sophistication, and elegance. A highlight from our 2014 wedding season was doing the floral and décor for Jenny McCarthy and Donnie Wahlberg's wedding at Hotel Baker in St. Charles, IL.
DESCRIBE AVANT GARDENIA'S PERFECT COUPLE.
The perfect Avant Gardenia couple is one with a sophisticated style and an appreciation for the elegance and mood that beautiful floral designs can bring to their wedding day.
credit: Lilly Photography
WHAT SETS YOU APART FROM OTHER FLORISTS?
I think what sets Avant Gardenia apart from the rest is that we care beyond our boundaries. We are concerned with how everything looks together, not just the floral we design. For example, It doesn't matter who you rent your linens or chairs through, we still care about what they will be and helping to put together the perfect tablescape for your reception. We want to know all about your dress so we can be sure that your bouquet is the perfect accessory. You can think of it as matchmaking… we want to make the floral designs that will be placed in your hands and on your tables the perfect matches for your overall vision as well as any existing elements.
HOW DOES AVANT GARDENIA MAKE COUPLES' LIVES EASIER ON THE WEDDING DAY?
We make couples' lives easier on their wedding day because we handle every floral and décor element from the time you are getting your hair and makeup done when we deliver all the bouquets, to the moment when the last song ends and the centerpieces and décor need to be gathered and broken down. We handle everything for you so that you don't need to line up Aunt Mary and Aunt Agnes to handle a thing. Not having to worry about a thing on your wedding day is priceless.
credit: Lilly Photography
WHAT WEBSITES, MAGAZINES, OR OTHER RESOURCES WOULD YOU RECOMMEND FOR COUPLES WHO ARE PLANNING A WEDDING?
Chicago Style Weddings Magazine is a great one for brides looking for inspiration and/or vendors. Other than that, look around your house and in your closet; what is your style? What are your favorite colors? Translate that style into your wedding vision. Your wedding really isn't the place to try out a new style; you want it to represent the two of you and be timeless according to your taste.
WHAT ARE YOUR THREE FAVORITE PLACES IN CHICAGO, AND WHY?
United Center- I have always loved going to Blackhawks games (even when they stunk years back) and love the energy. Pritzker Pavilion- my favorite concert venue in Chicago. I love a good summer night with live music, and you can't beat the view of our beautiful city! We even did a wedding there 2 years ago, and it was so fabulous. Auditorium Theatre- such a beautiful space and reminds me of Christmas when I was young; my mom would take us there to see The Nutcracker. A close 4th would be Sprinkles Cupcakes… do I need to explain?
credit: Cristina G Photography
WHAT'S SOMETHING YOU WISH YOU COULD TELL EVERYONE WHO'S STARTING TO PLAN A WEDDING?
Find vendors that you really connect with and whose work you really love. Those are going to be the vendors that truly understand your style and vision. Don't settle for another vendor just because the bottom line may look more appealing. If you're not thrilled with the outcome on your wedding day, or it's just okaaaaay, then you essentially just wasted X-amount of dollars rather than maybe spending a few more to get something you and everyone else raves about and remembers forever!
WHAT'S YOUR FAVORITE PART OF A WEDDING?
The floral and décor, obviously :) It shows so much character and is also something that can spoil not only you, but your guests as well. Guests will never forget a stunning environment presented to them for their enjoyment.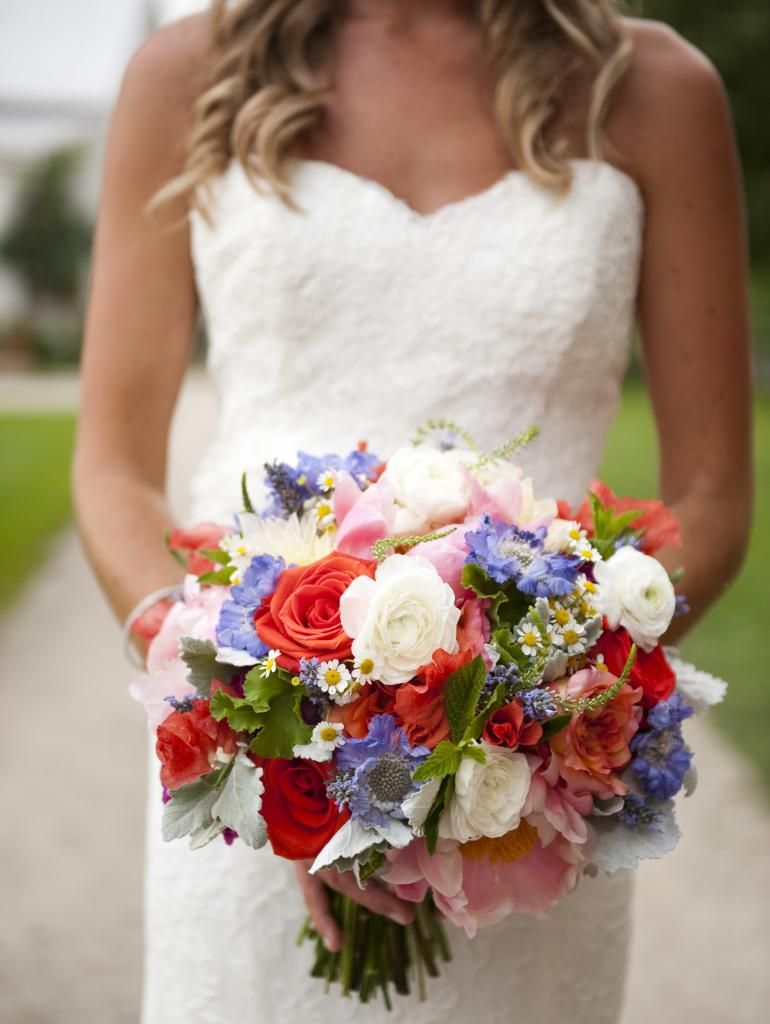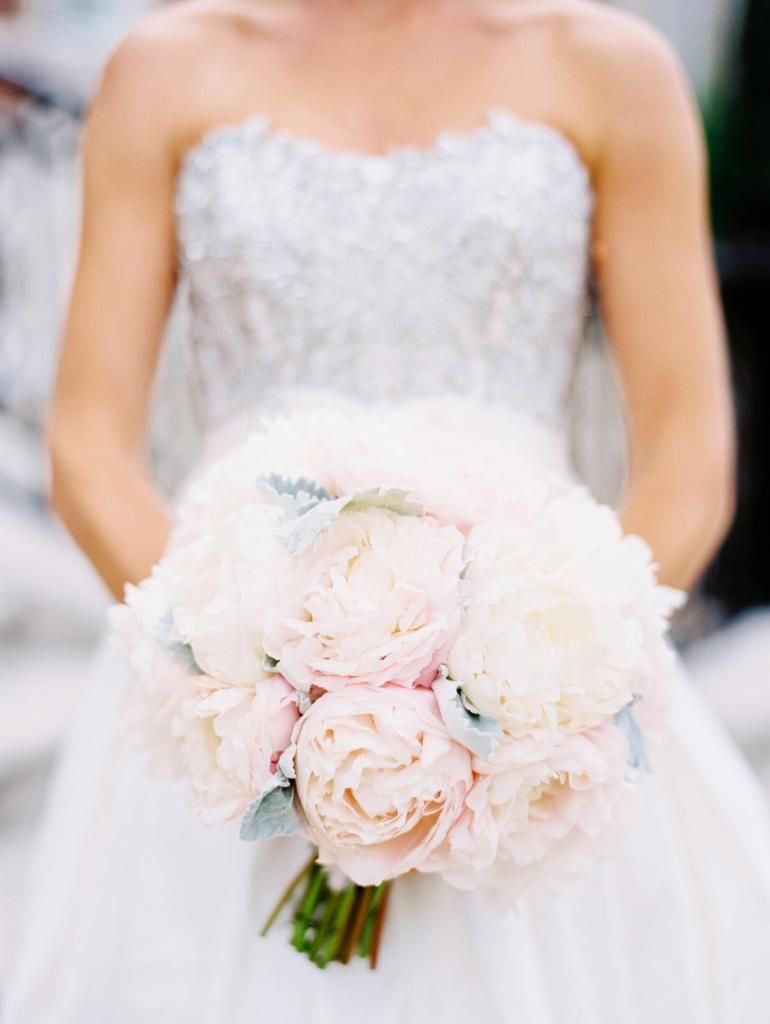 credit: Kelly Vanderploeg Photography // Megan W Photography
THE LIGHTNING ROUND

What's your coffee order?
Grande hot chocolate, skim. Not a coffee drinker.

Dogs or cats?
Dogs! I have 2 schnauzers- Wrigley and Groucho. They are the coolest!


Tell us a joke. (The lamer, the "dad"-jokier, the better.)
Q.) What did the tomato say to the other tomato that was left behind? A.) Ketchup (Courtesy of Brian's kids)


You can only eat one sugar cereal for the rest of your life, what is it?
Lucky Charms


What's on your pizza? Bonus, tell us your favorite Chicago pizza place - we won't judge you, even if it's Dominos.
Plain cheese for thin crust pizza, and cheese and crumbled sausage for deep dish. My favorite Chicago pizza place is Lou Malnati's.


Favorite "guilty pleasure" TV show? Straight pleasure, no guilt- Real Housewives of Anything. Orange County and Beverly Hills are my favorites.

Robot, zombie, wizard, or dinosaur?
Wizard

The way to my heart is through __________.
Cake.


Are there any local vendors or venues you'd love to work with, but haven't had the chance yet?
(We're big believers in getting back what you put out into the world. Maybe we can do some matchmaking!)
I'm itching to do weddings at The Waldorf Astoria, Harold Washington Library, and The Chicago Cultural Center!
credit: Lilly Photography

Want more sassy floral goodness? Can't say we blame you. Check out some of the weddings we've been lucky enough to work on with Jenna, or click through the links below to find Avant Gardenia all over the web.

AELO + Avant Gardenia
Avant Gardenia on the Web